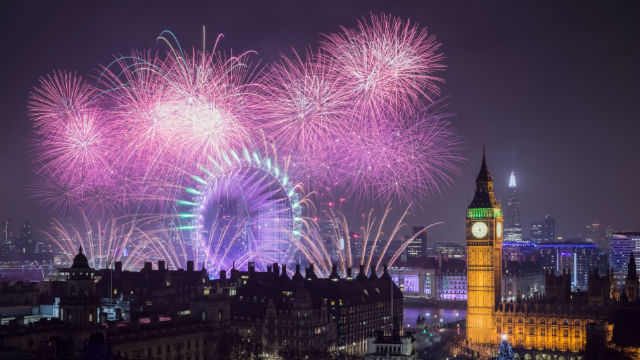 With 2019 fast approaching we have gathered the best events London has to offer you. Make sure you send 2018 off in style and start your NY with a bang.
From stunning banquets and unusual club nights to intimate bashes that are perfect for small parties, make sure you get your accommodation booked, from apart hotels London at LSA, because we have the 'time of your life' in our hands.
The NYE Silent Disco
This is one of the biggest New Year's Eve parties in London 2018, head to the city's stunning Banking Hall for a Silent Sounds blowout of a truly epic experience.
New Year's Eve Ball Out @ Ballie Ballerson Ball Pit
Let out your 10-year-old self come out to play and kick off the new year with a ball pit action. You'll be surrounded by funky decor, crazy coloured balls and delicious cocktails to enjoy as you snack on vintage sweets. DJs will be playing current hits, old school, R&B, hip-hop and house until the sun comes up.
Winter Circus New Year's Eve Party
The Circus is coming to town and you do not want to miss them. They're  taking over 8 Northumberland Avenue for one of the most spectacular New Year's Eve extravaganzas in the city. With mouth-watering food, bottomless drinks, live music and the perfect view of the City fireworks, you'll be in the core of the celebrations.
NEW YEAR At The Red Mansion
A top secret location and heaps of entertainment, this is going to one party you do not want to miss. Epic fiery entertainers, live DJs and much more secret show-stopping action at this event.
The Prohibition Party New Year's Eve Special
Bourne & Hollingsworth are taking you back to the 1920s with an evening of illicit drinking ventures in a secret speakeasy. There will be live bands, dancing groups and gambling tables. Footloose flappers will be dancing the Charleston, whilst cocktails are served in teacups.
Around The World In 80 Days New Years Eve Ball
Battersea Evolution is back for another over the top New Year's celebration. This amazing venue is transformed into a magical Aladdin's cave of attractions, from a Moroccan Riad through to an Icelandic bar, all with a sit down four-course meal and bottomless drinks.
Pukka Up Presents NYE Wonderland – Thames Boat Party – London
Get your dancing shoes out – a 5 hours cruise along the Thames, complimentary bubbles and live DJs and entertainers then whisked off to an exclusive top-secret after party. New Years sorted.
The Blitz Party New Year's Eve Special
The dress code is the 1940s – the night is all about the Blitz at another top-secret New Year's party. Head east where an authentic air-raid shelter awaits. Your night will be filled with awesome live music, classic cocktails and even a pre-party dance class led by professional swing dancers,
Have an epic NYE celebrating with your closest friends and family…..!