The Toyota Camry has been the best-selling car in the United States for more than a decade. Due to its stylish design, reliability, and advanced safety technology, the Camry has won the hearts of millions of people. This vehicle has no problem meeting the needs of various types of drivers, from commuters to companies. If you're in the market for a new vehicle, here are a few reasons you should buy the Toyota Camry.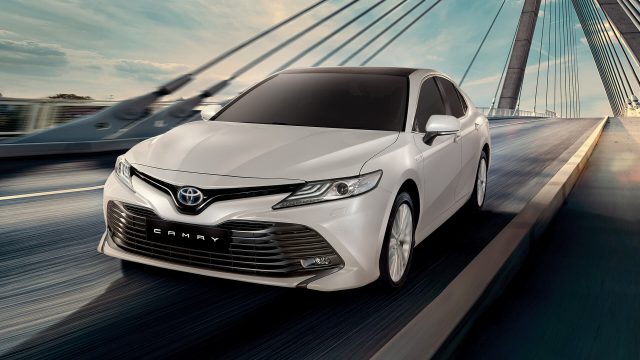 Reliability
One reason you should buy the Camry is due to its reliability. 90 percent of all the Camry sedans that were sold between 2007 to 2016 are still being driven by the end of 2017. In the 2017 Vehicle Dependability Study, the Camry won first place for the mid-size car segment. The study involved measuring reliability by analyzing the issues that the original owners of the vehicles experienced in the past year. If you're in the market for a sedan, you want to choose a car that will give you the least amount of trouble. With the Camry, you'll spend very little time in the shop and more time behind the wheel.
Safety
Another reason you should consider buying the Toyota Camry is due to its safety. The Camry has many features that were designed to keep you as well as your passengers safe. The front seats are Whiplash-Injury-Lessening to reduce the likelihood that you'll suffer injury from whiplash in the event that you get into an accident. These front seats support the body and head with a sturdy seat frame. Other features include the Advanced Airbag System, the Star Safety System, driver assistance technology, and the Safety Connect emergency assistance. All of these safety features will keep you and your passengers safe before, during, and after an accident.
Stylish
If you're like most drivers, chances are you value style. Fortunately, this Toyota vehicle is stylish both on the outside and the inside. Depending on which trim package you select for the Camry, this vehicle will be sporty or refined. Some of the available cabin design elements include leather-trimmed seating and wood-grain-style accents. These elements will provide a stylish ambiance while you're driving. If you're more sporty, you'll enjoy the red contrast stitching and Ultrasuede inserts. Other elements to look forward to are the sporty black mesh grill and the bold front profile.
As you can see, there are many reasons why you should consider buying the Camry over other vehicles. If you're in the market for a sedan, you can't go wrong by purchasing the Toyota Camry. For more information about the reliability, aesthetic appeal, performance, and the safety of the Camry, don't hesitate to contact us.